9 th Ruhuna International Science and Technology Conference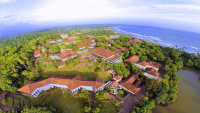 RISTCON 2022 is is organized by the Faculty of Science, University of Ruhuna, Sri Lanka. This conference aims to provide the premier multidisciplinary forum for leading academics, researchers and research students to present and discuss their innovations, concerns, practical challenges encountered and the solutions adopted in the fields of Science Technology.
Instructions to submit the
Camera-Ready Submission
When the review process is completed, the notification of acceptance/rejection of your abstract will be informed to you by email. Along with the AD form , the authors of the accepted papers must address all the comments and suggestions from reviewers and the editor (the responses to reviewers and editor must be highlighted) and resubmit the modified abstract to ristcon2022@sci.ruh.ac.lk Please note that the length of the abstract should not exceed the word limit of 300 words (see other instructions on Author Instruction). The abstract not conforming the conference guidelines may be rejected.
Important Dates
Initial Submission Deadline
October 31, 2021
September30,2021
Notification of Acceptance
November 30, 2021 November 15, 2021
Submission of Camera-ready Abstract
December 15, 2021
December 01, 2021
Plenary Speakers
Title: Organic agriculture - pros and cons in agricultural production in Asia
Dr. Jay Prakash Verma
Senior Assistant Professor (III)
Former Visiting Fellow (Australia) Institute of Environment and Sustainable Development Banaras Hindu University Varanasi-221005,
Uttar Pradesh, India
Mobile No and watsup no.: +91-9452762725
Email I.D.: verma_bhu@yahoo.co.in jpv.iesd@bhu.ac.in
Title: Modern energy landscape
Dr. Ranga Dinesh Kahanda Koralage
University of Southampton, UK.
Keynote Speaker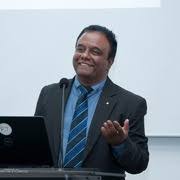 Title: Can 21st Century Al conquer the challenges in a brave new post pandemic World?
Professor Saman Halgamuge
School of Electrical, Mechanical and Infrastructure Engineering,
The University of Melbourne, Australia
Keynote speaker's Biography
RISTCON 2022 Team
| | |
| --- | --- |
| Professor L.A.L.W. Jayasekara | Department of Mathematics, Faculty of Science, University of Ruhuna |
| Professor Saman Abeysinghe | Department of Botany, Faculty of Science, University of Ruhuna |
| Professor Vajira P Bulugahapitiya | Department of Chemistry, Faculty of Science, University of Ruhuna |
| Professor Saman Halgamuge | School of Electrical, Mechanical and Infrastructure Engineering, University of Melbourne, Australia |
| Professor T. Zhang | College of Mathematics and System Science, Shandlong University of Science and Technology, Qingdao 266590, China |
| Professor R. Kannan | Department of Biology, University of Arkansas,USA |
| | |
| --- | --- |
| Professor P. A. Jayantha | Department of Mathematics, Faculty of Science, University of Ruhuna, Matara, Sri Lanka |
| Professor K.K.A.S. Yapa | Department of Physics, Faculty of Science, University of Ruhuna, Matara, Sri Lanka |
| Professor K.B.S. Gunawickrama | Department of Zoology, Faculty of Science, University of Ruhuna, Matara, Sri Lanka |
| Professor J.W. Hewage | Department of Chemistry, Faculty of Science, University of Ruhuna, Matara, Sri Lanka |
| Professor K. Masakorala | Department of Botany, Faculty of Science, University of Ruhuna, Matara, Sri Lanka |
| Dr. N. Yapage | Department of Mathematics, Faculty of Science, University of Ruhuna, Matara, Sri Lanka |
| Dr. J.A. Jeewanie | Department of Computer Science, Faculty of Science, University of Ruhuna, Sri Lanka |
Chairperson
Dr. B.G.S.A Pradeep
Department of Mathematics
Joint Secretaries
Dr. M. S. Kodikara
Department of Chemistry
Dr. (Mrs.) P.N. Hameed
Department of Computer Science
Committee Members
Dr. W.M.K. De Silva
Department of Physics
Dr. K.V.S.N. Bandara
Department of Zoology
Dr. W.A. Mohotti
Department of Computer Science
Dr. H.D. Jayasekara
Department of Chemistry
Dr. H.L. Jayatilaka
Department of Mathematics
Dr. W. G. S. Manel Kumari
Department of Botany
Mrs. P.B.N.K. de Silva
Department of Computer Science
Mr. R. Wickckramarathne
Department of Computer Science
Chairperson/RISTCON 2022
Dr. B. G. Sampath Aruna Pradeep
Department of Mathematics
Faculty of Science
University of Ruhuna
Matara, Sri Lanka.
Mobile: +94 715335106
Phone: +94 41 2222681 Ext 4201
Joint Secretaries / RISTCON 2022
Email:ristcon2022@sci.ruh.ac.lk

Dr. M. S. Kodikara
Joint Secretary/RISTCON 2022
Department of Chemistry
Faculty of Science
University of Ruhuna
Sri Lanka
phone +94 772209142
Dr. (Mrs.) P.N. Hameed
Joint Secretary / RISTCON 2022
Department of Computer Science,
Faculty of Science,
University of Ruhuna,
Matara, Sri Lanka.
Mobile: +94 +71 7812009
Phone +94 41 2227023 Ext: 4807
2021©Faculty of Science,University of Ruhna, Sri Lanka
Site Last updated: 25 Aug 2022 02:48:46